Precision Motive Repair & Restoration Services
Precision Motive is pleased to offer a full range of services to all of our customers' vehicles, from the wildest hot rods to daily drivers.
Custom Fuel Systems
Carburetors
Electronic Fuel Injection Systems
Disc Brake Conversions & Upgrades
Auto to Stick Conversions
Stick to Auto Conversions
Exhaust Systems
Cold Air Intake Systems
Drivetrain
Engines
Rearends
Independent Suspensions
- All rebuilt and restored in house

Standard Transmissions
Trailing Arm Rebuilding
Corvette Rear Axle Bearings
Electrical Wiring
Heli-coils Installed
Custom Anti-Theft Devices
Stainless Steel Brakes
Rearend Gears Setup and Installed
Precision Tune-ups
Complete Brake Work
Custom Engines & Installations
Standard Rebuilt Engines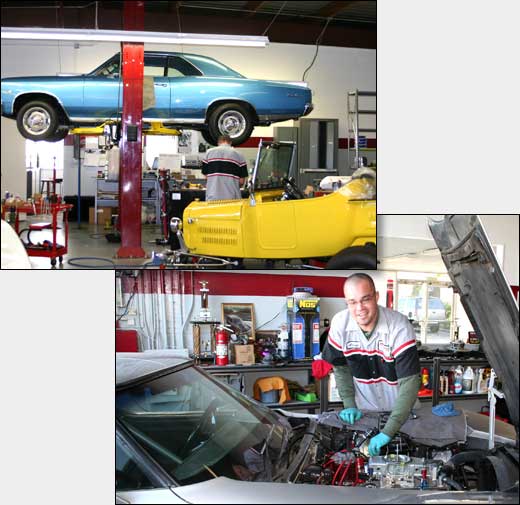 Check back soon for more details about the many services Precision Motive offers for your vehicle!

Call us at 510-886-0789, or
visit us at our Hayward, California location to discuss your needs.
We look forward to serving you!
Corvette History >


1953-1962